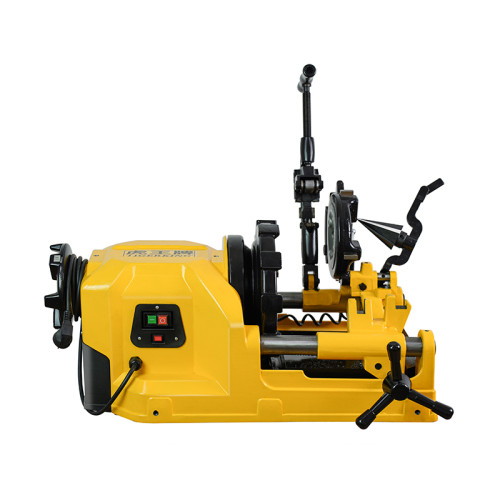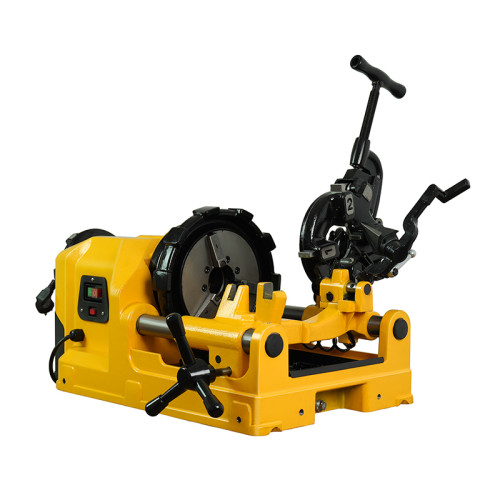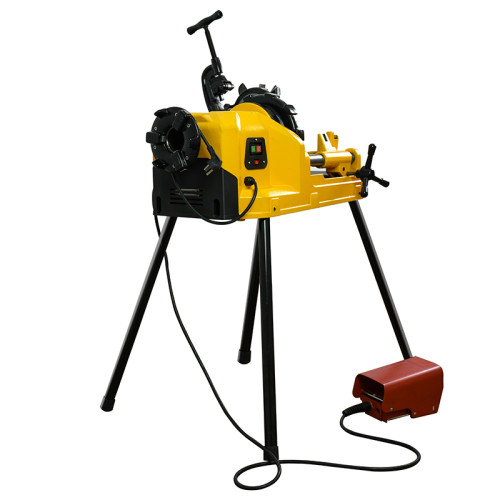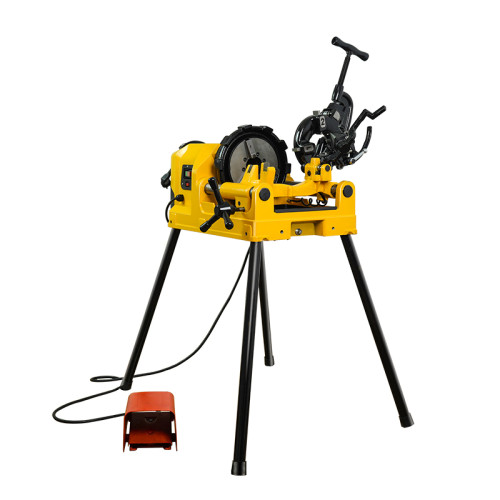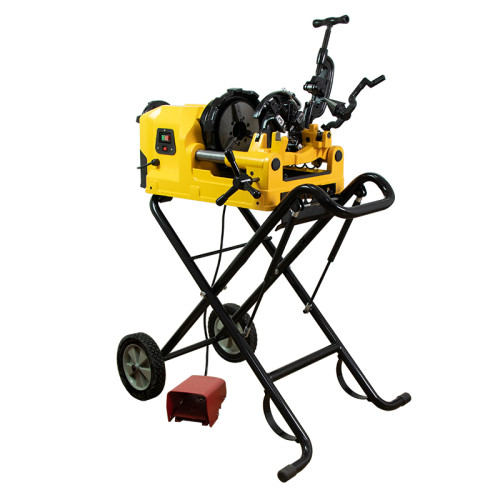 Pipe Threading Machine With 1500W New Switched Reluctance Motor (ZK50A)
Description
ZK50A Pipe Threading Machine
• New technology motor, brushless motor
We are the first to adopt this technology in china
• Lightweight, compact design.
• Self-Contained Oil System with adjustable flow control.
• New technology motor, new switched reluctance motor
• Threading at a constant speed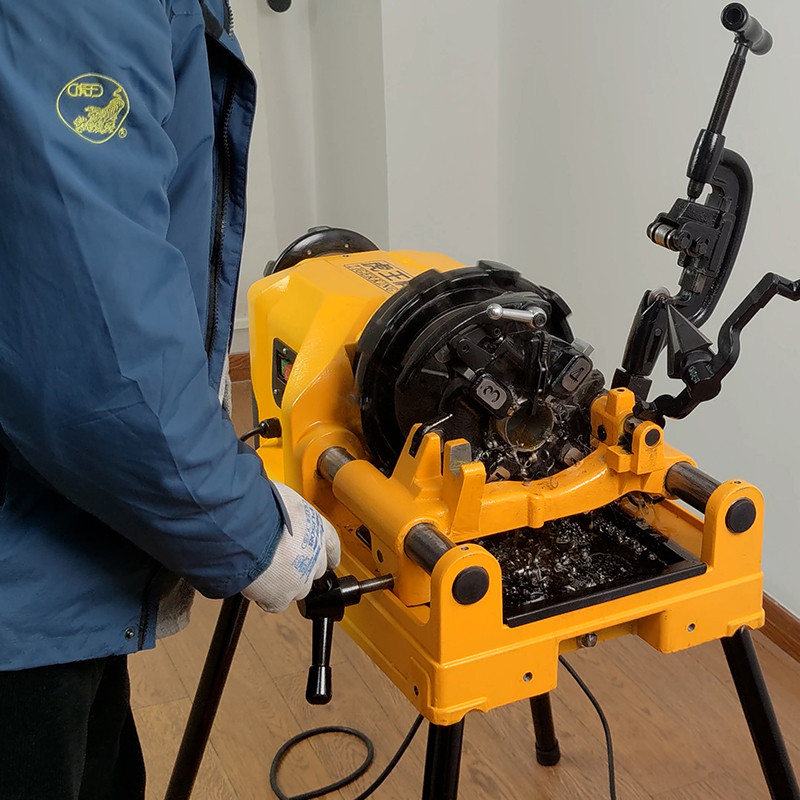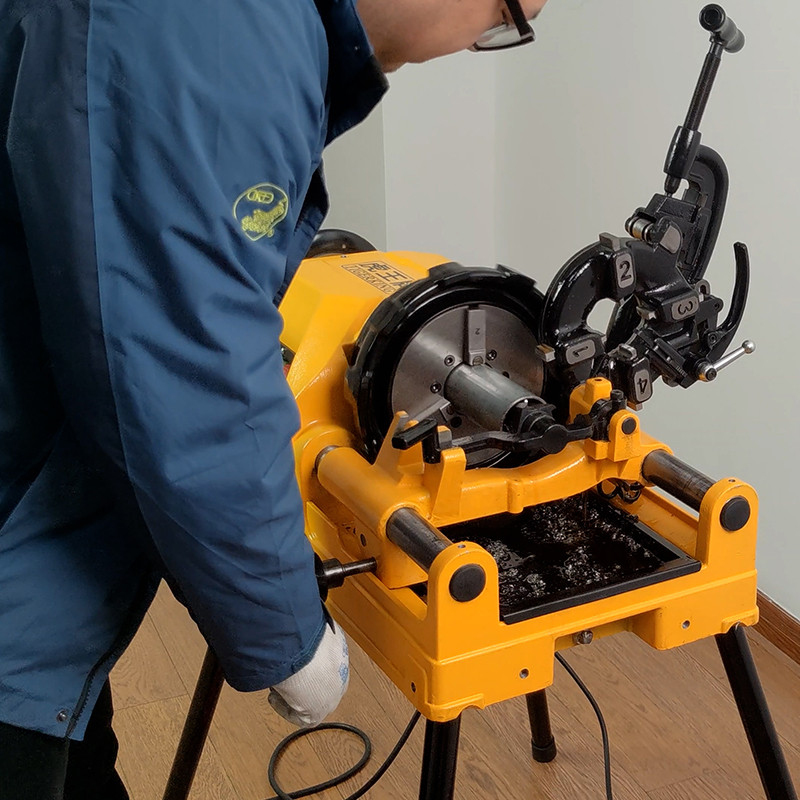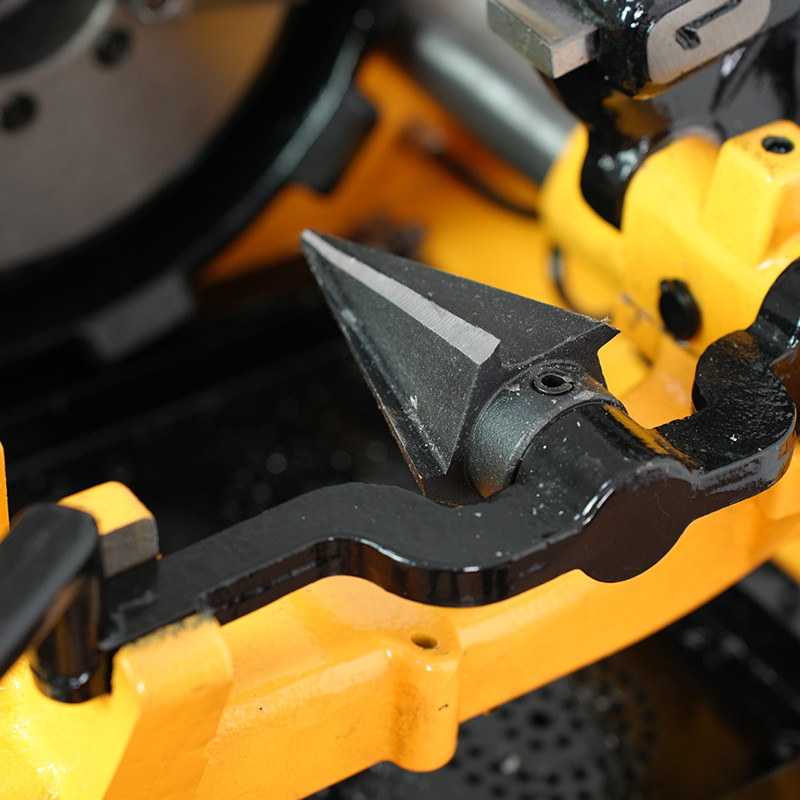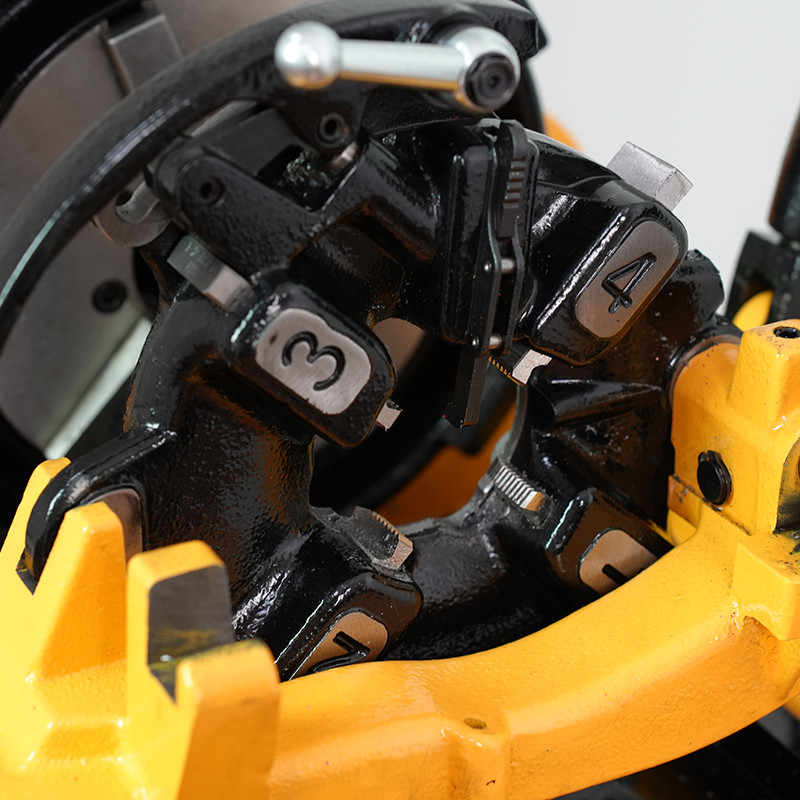 • Rated current range: 12±10%A
• Switch: ON/OFF heavy duty switch, reversing switch and foot switch
• Spindle Speed: 39 RPM (constant Speed)
• Front Chuck: Hammer type with replaceable rocker action jaw inserts.
• Oiling System: Integral oil storage tank wear-through lubrication, automatic lubrication
• Cutter wheel: Reinforced cutting wheel for pipe
• Model ZK50A threading machine.
• Cutter: Capacity: 1/4"-2"(6mm-50mm) pipe
* Die head and dies, order separately.