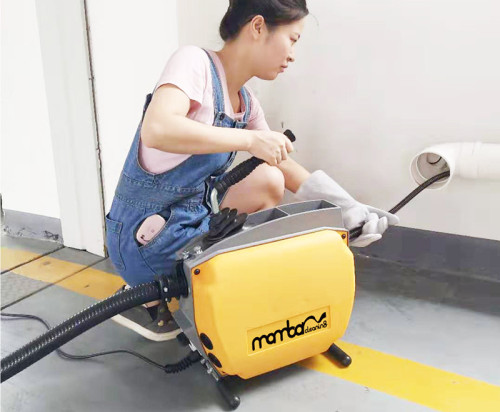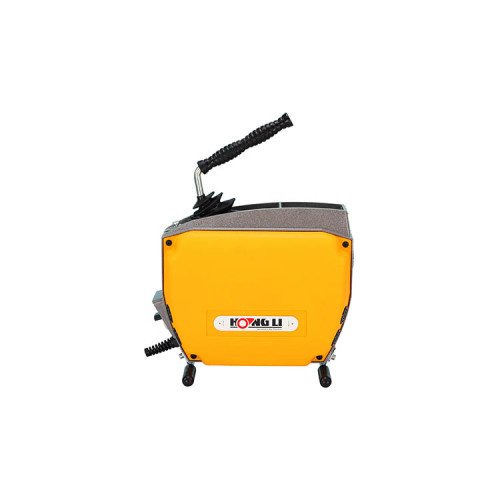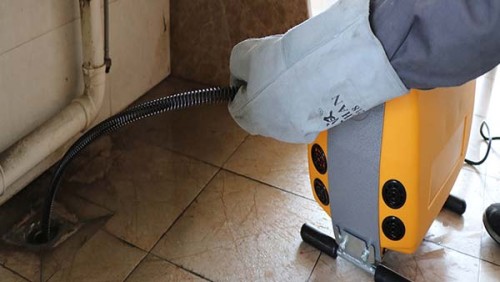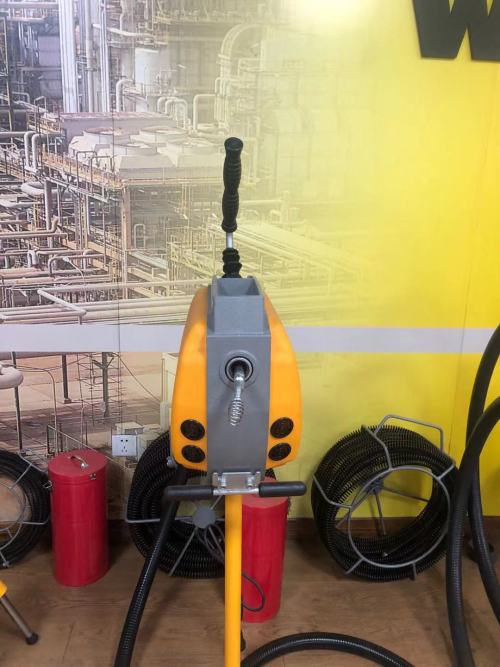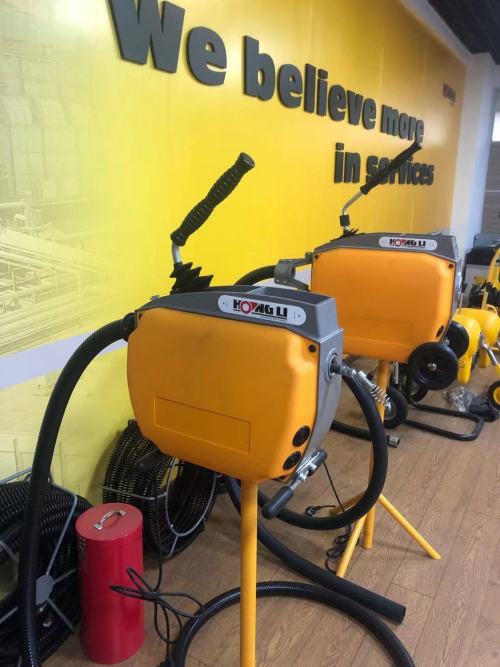 Wholesale Replacement Cable For Drain Cleaning Machine Suitable For all Kinds Of Indoor and Outdoor Pipe Cleaning A150
Item specifics
Motor

750W
No-load Speed

460RPM
Voltage

110V,220V
Capacity

19-150 mm
MOQ

1 set
Machine Weight

21kg
Description
Wholesale Replacement Cable For Drain Cleaning Machine Suitable For all Kinds Of Indoor and Outdoor Pipe Cleaning A150
Featuring
1. Suitable for all kinds of indoor and outdoor pipe cleaning
2. Easy to transport and use
3. Ideal for household and construction site
4. Particularly light, compact handy design, ideal for general purpose maintenance work on baths, wash basins, toilets, in kitchens, waste pipes, drains and down-pipes.
5. Direct connections of cables with diameters of 16 mm and 22 mm for working in pipes up to 150 mm in diameter.
6. The perfect, all-round sink, shower and floor drain machine.
7. Unique, easy-to-use, instant-acting cable clutch maximizes operator control:
Pull handle down and cable spins at 460 RPM
Release handle, cable stops instantly
8. Equipped with 750 W motor,110 V,220 V models
9. Includes HONGLI drain cleaning machine mitt and operator's manual
10. Approved by CE standard
Specifications

For 3/4" to 6" (19 mm to 150 mm) pipes in diameter
Equipped with 750 W motor , 220 V -50 Hz / 110 V - 60 Hz
No load speed of 460 RPM
Max working length: 50 m with 16 mm in dia. cable / 60 m with 22 mm in dia. cable
Ordering Information

Detail instruction of A150 drain cleaning machine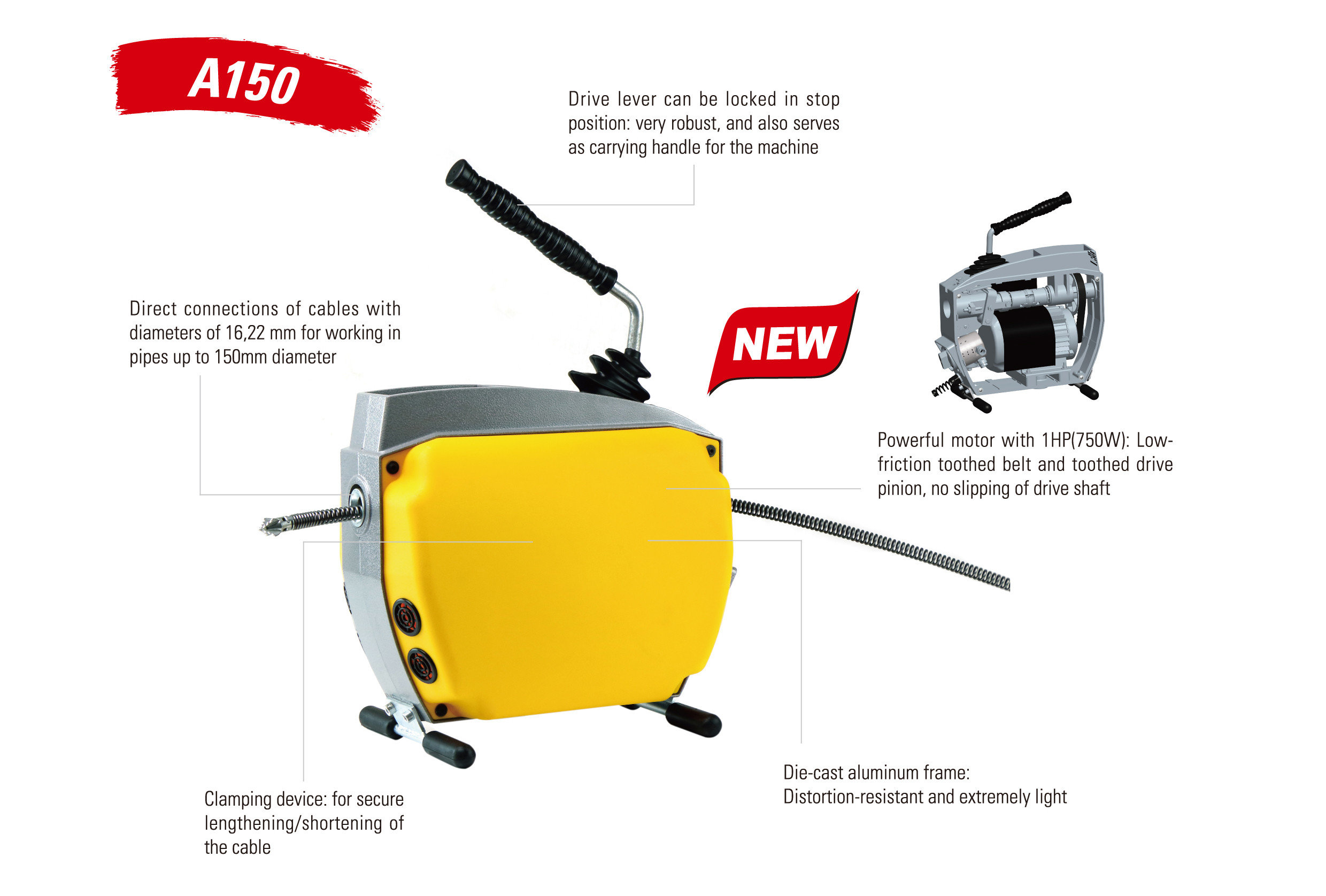 A150 Drain Cleaning Machine Family Show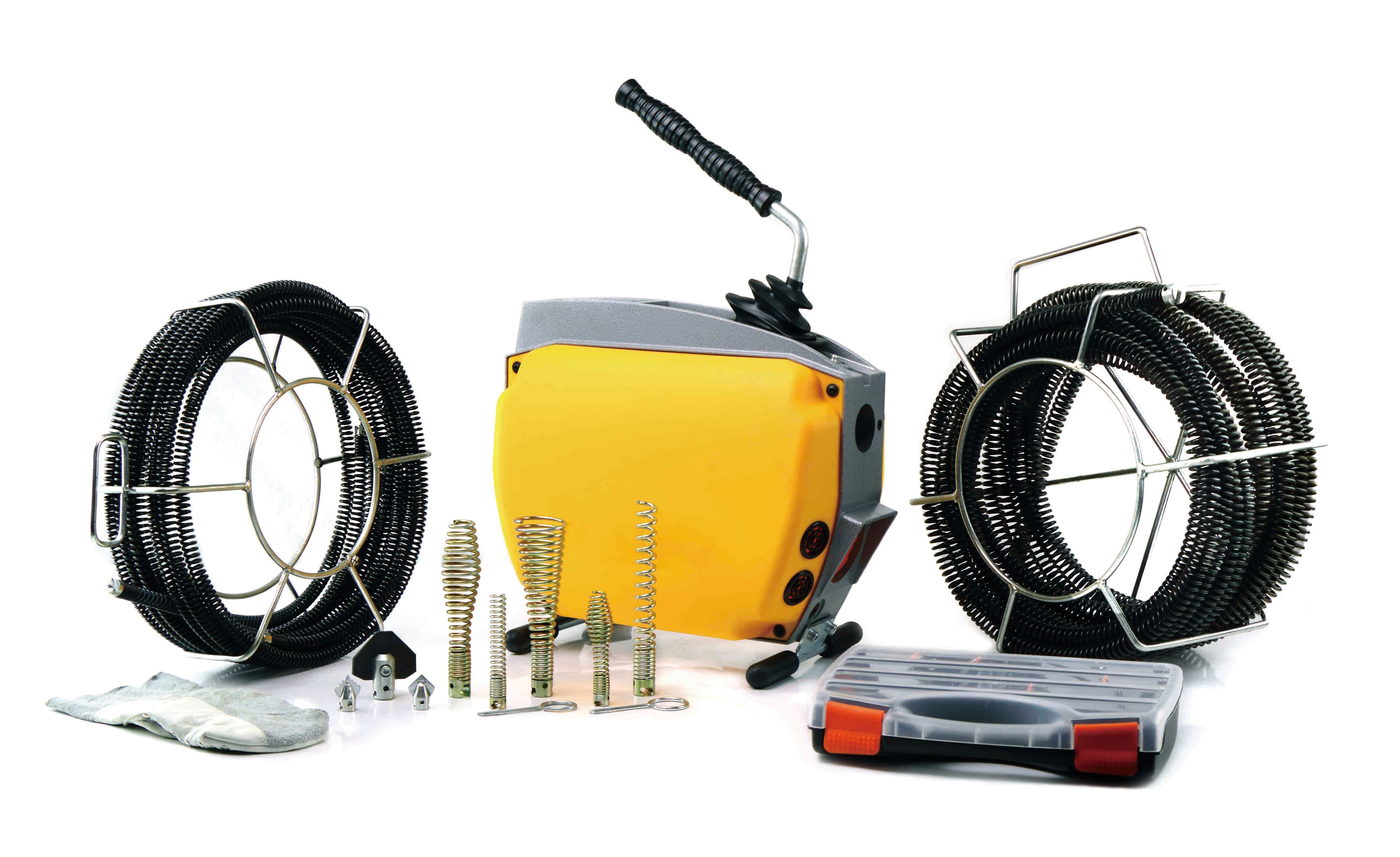 Factory Direct with complete tool sets
Main machine
Cable holder with 5pcs*16 mm *2.3 m cables
Cable holder with 5pcs*22 mm*4.5 m cables
4pcs of 16 mm cutters : straight auger, bulb auger, cross-blade cutter and grease cutter
4pcs of 22 mm cutters :
straight auger, bulb auger,
funnel auger and spade head cutter
1pc of tool case
1 pc of φ4 key and 1pc of
φ5 key
A pair of protection gloves