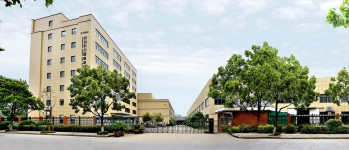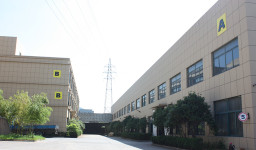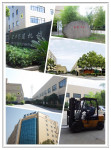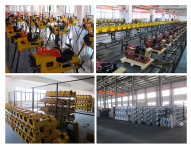 Hongli Pipe machinery is a company that brings together technology and engineering to provide innovative solutions for our customers in the range of pipe threading machines, pipe grooving machines, pipe cutting machines, pipe drain cleaning machines and some other pipe machines and tools.

Our Hongli has three main working buildings as below shows:

Hongli updates our working equipment as production need.
We have comprehensive working lines and sites for both domestic market and overseas markets.

Hongli always attended exhibition and fairs and make you know we are still in working and also show our new products.

We also always visit our customers and they always visit us to see our workshops :

Main Products
The above threading machines, pipe grooving machines and pipe cutters are original products when the factory was established. pipe drain cleaning machines and pipe hole cutting machines and some other tools were newly designed and developed later.
Spare parts and complete set of machines are all available to be manufactured as per your request.
Market Proportion
Our company Hongli has been in business since 1986 as Hangzhou Huaxing Machinery Factory. We have grown to be one of leading manufacturing companies of pipe threading machines and pipe grooving machines and pipe cutting machines and pipe hole cutters in China with many customers around the globe.

Hangzhou Tiger King Pipe Machinery Import & Export Co., Ltd. is our sister company. Our priority is to design, produce and deliver products and solutions that make your job been done easily.
Brand Promotion
Today, we are committed to helping our customers succeed and building long-term value in the global market so we are developing some agents around the globe.

We make OEM for some brands all over the world while We also have our own two brands: Hongli and Tiger King which are also popular .
Until now we have agents in Korea for brand Hongli and in domestic market for brand Tiger King.
Our Hongli Pipe Machinery has agents of Brand Tiger King in each province of China mainland market.
Now, Hongli has more than 200 members. We always want to have kinds of activities to make our work be interesting and energetic.